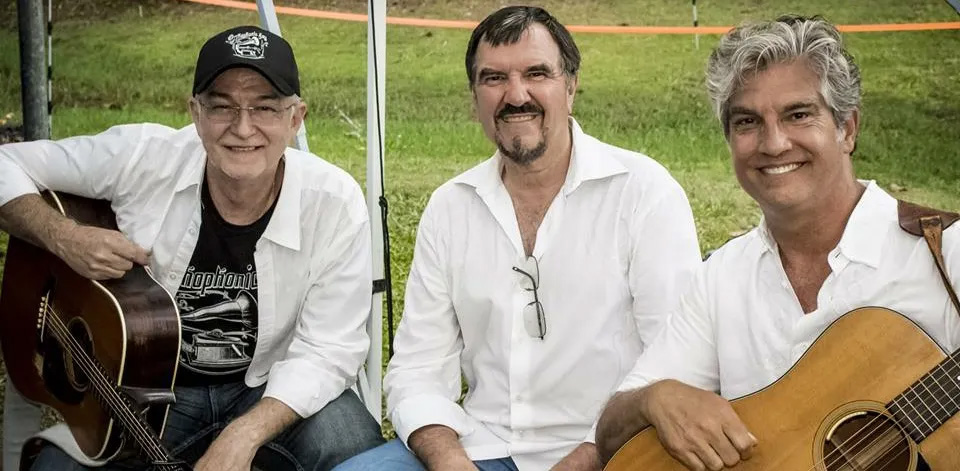 Join us for a bonus concert in the 2021-2022 Fiddlers Concert Series, featuring Larry Cordle, Carl Jackson, and Jerry Salley!
Audiences are offered a glimpse into the world of Nashville songwriting when Cordle, Jackson and Salley showcase their original material during an intimate set of music. This multi-award winning "Trio" has had songs recorded by Garth Brooks, Chris Stapleton, Reba McEntire, Brad Paisley, Kenny Chesney, Loretta Lynn, Toby Keith, Patty Loveless, Joe Nichols, George Strait, Alan Jackson, and others. Awards include accolades from The Country Music Association, International Bluegrass Music Association, the Society for the Preservation of Bluegrass Music Association, Gospel Music Association ("The Doves"), NARAS ("The GRAMMY'S"), SESAC, ASCAP & BMI.  The Trio has been playing music together for over 20 years and continues to leave audiences thrilled with their beautiful harmonies.
Learn more about the trio:
Larry Cordle
Carl Jackson
Jerry Salley
This event is brought to you by the Tennessee Valley Old Time Fiddlers Convention Steering Committee, the Livingston Concert/Lecture Series, and Muscle Shoals National Heritage Area, with funding made possible by grants from the Alabama State Council on the Arts and the National Endowment of the Arts, a federal agency.
$15 Adults
$5 Kids Under 18